Kouksundo master Algirdas Kumza
An ambassador, a signatory of the Act of Independence of Lithuania. Algirdas started practicing Kouksundo back in 2005. In the year 2019 Algirdas was awarded with the black belt and passed the international Kouksundo teacher's exam in Korea.
Algirdas is the author of the books Himalayas. The Diary of one Expedition about his trip to mount Sisia Pangma and Kouksundo. The Journey – about his path to Kouksundo.
Photo: left Algirdas Kumza, right master bopsa Jin Mok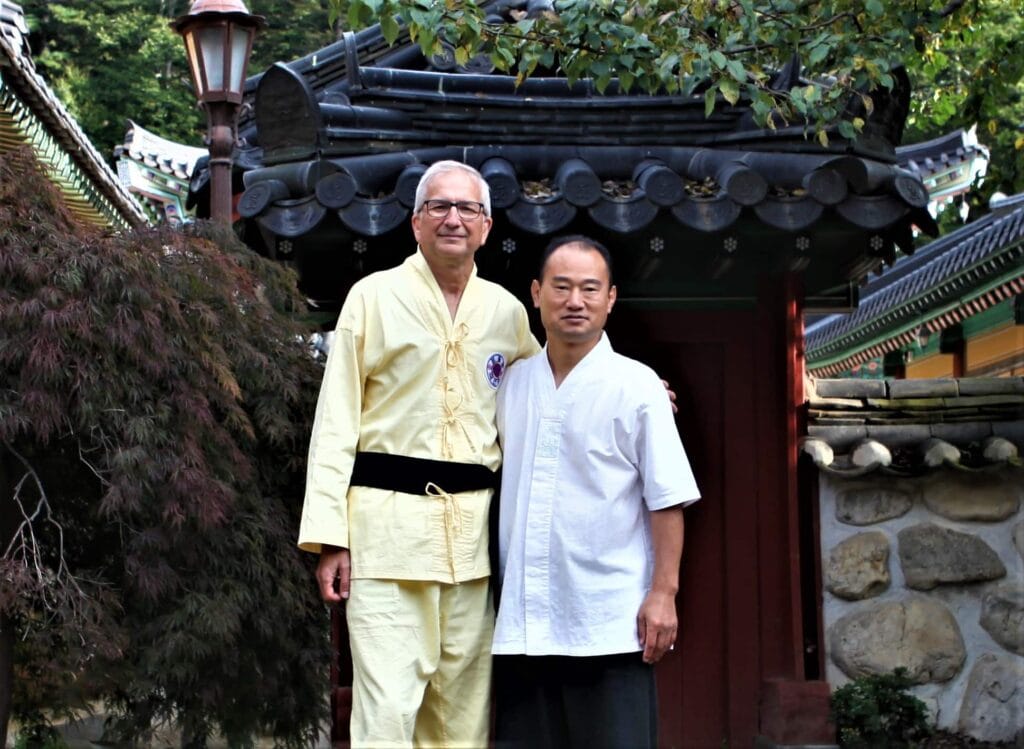 Kouksundo teacher Toma Kumziene
Toma Kumziene first practised Kouksundo in 2005 during the trip to holy mount Kailash in Tibet. She teaches Kouksundo since 2017. Toma studies Occupational therapy at the University of Applied Sciences and Sasang (traditional Korean medicine) with the famous Oriental medicine doctor and founder of Institute of traditional Korean medicine Dr. Gary Wagman, the USA. 
She is fitness instructor and member of EREPS (European Register of Exercise Professionals) that sertifies fitness instructors in whole Europe. 
Toma has Masters degree in Marketing and Management from ISM University of Management and Economics as well as Norvegian Business School and a Masters degree in Culture policy from Vilnius Academy of Arts. 
Photo: Toma Kumziene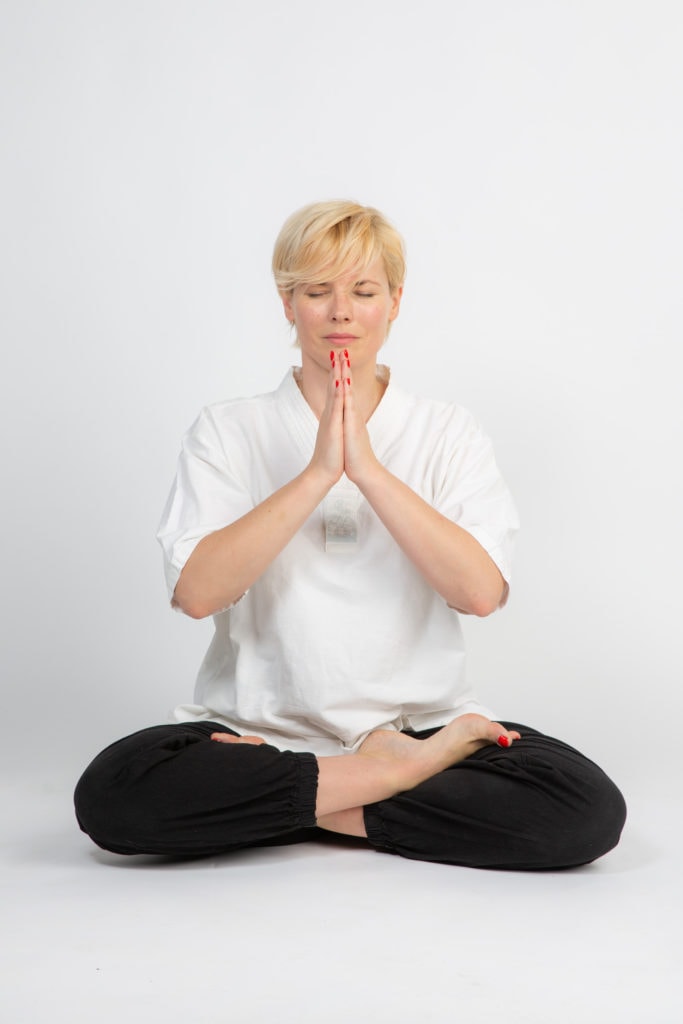 Photo: Toma Kumziene with master Jin Mok in mountains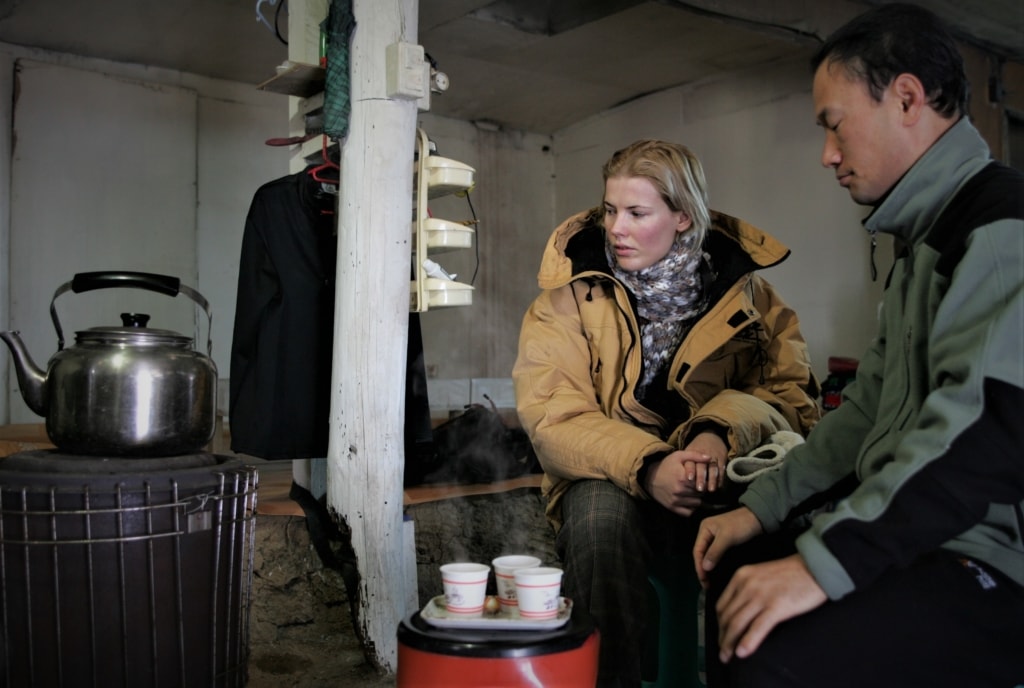 Photo: first Kouksundo practise in Himalayas together with master Jin Mok in 2005